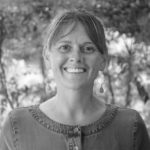 Alexis joins Coastal Health Alliance as their first Licensed Acupuncturist. Since 2015, Alexis has been providing community acupuncture in Point Reyes Station at West Marin Acupuncture Collective, a non-profit organization she founded, with the mission of providing affordable acupuncture in West Marin.
Her acupuncture experience includes working at: Scripps Memorial Hospital (Center for Executive Health), Rady's Childrens Hospital, San Diego Hospice and UCSD Pacific Beach Free Clinic and Petaluma Community Acupuncture.
Alexis obtained her Master of Science in Traditional Oriental Medicine (MSTOM) at Pacific College of Oriental Medicine in San Diego, California. She has completed additional training in Tan's Balance Method, Women's Health, Pediatrics and Community Acupuncture.
When not working with patients you'll find Alexis running, surfing, gardening and spending time with her kids and husband in Petaluma.