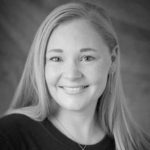 Specialty: Family Medicine
Medical School: Tulane University School of Medicine
Degree: Doctor of Medicine
Residency: Louisiana State University Rural Family Medicine
Fellowship: University of Arizona Integrative Medicine
Board Certification: American Board of Family Medicine
Languages: English
Professional Interests:
Women's health
Adolescent health
Integrative medicine
Rural community health
Dr. Phelps received her Doctor of Medicine from Tulane University School of Medicine. She completed her family medicine residency at LSU and was a Fellow at the University of Arizona Integrative Medicine. Prior to joining the team at Petaluma Health Center and Coastal Health Alliance, she worked as an assistant professor at LSU's Rural Family Medicine Residency in Bogalusa, Louisiana.
Dr. Phelps is passionate about rural and community health and believes in a personalized, team-based, holistic approach to healthcare.
Dr. Phelps' hobbies include reading, exploring, gardening, cooking, and spending time with her family.