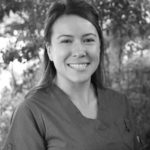 Marie Schwindler graduated from Chabot College with an Associates of Science in Nursing. Prior to nursing school, Marie had more than 7 years' experience working in health care. She worked as an EMT in the emergency room, worked on an ambulance transporting patients whom had medical emergencies, she lead backpacking trips in the Sierras as the lead Wilderness First Responder, and was a personal trainer helping her clients achieve their fitness and health goals.
Marie is passionate about rural and community health, and strives to provide patient-centered and holistic care.
When not in the clinic, Marie enjoys spending time with her son and husband. You will commonly find them camping, mountain biking, paddle boarding, hiking, or playing in their garden.