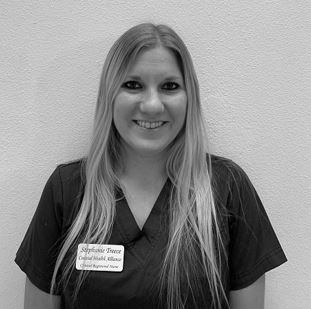 Stephanie graduated from Sonoma State University with a Bachelor of Science in Nursing and a Public Health Nursing Degree. During her time at Sonoma State University, Stephanie was awarded honors in nursing and became a member of The Sigma Theta Tau International Honor Society of Nursing. During and prior to nursing school Stephanie was a private caregiver, providing in home health and caregiving services to a client suffering complex neuromuscular degenerative disease.
Stephanie has traveled abroad to Vicente Guerrero, Mexico, where she stayed at an orphanage helping children that have never had a place to call home. While she was abroad, Stephanie traveled to different neighborhoods delivering protein-rich foods, milk and nutritional pamphlets and resources. Stephanie also spent time at a men's addiction and rehabilitation center, and amongst migrant workers on a macadamia nut farm.
Stephanie loves interacting with people and learning about different cultures, especially foods and unique meal-time rituals. In her free time, Stephanie loves to spend time with her son who teaches her that the many small excitements of life are still abundant and tangible. Stephanie loves to learn and has a commitment to continued education. Stephanie plans to obtain her Master's of Science in Nursing and to eventually become a Nurse Practitioner.