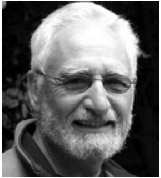 Rich is a Podiatrist (Foot Specialist) as well as a Certified Classical Homeopath. He has worked at the Coastal Health Alliance (CHA) since 1993. He received his undergraduate degree in Pharmacy from Temple University in Philadelphia and his Doctor of Podiatric Medicine from The Pennsylvania College of Podiatric Medicine also in Philadelphia. He completed a rotating and surgical residency at various bay area hospitals as part of The California College of Podiatric Medicine program and later a Fellowship in Limb Salvage and Plastic Surgery at Tel Hashomer Hospital in Tel Aviv, Israel. He then completed training in Homeopathy from The Hahnemann College in Albany, CA. and is certified as a Classical Homeopath.
Rich resides in Inverness, CA. with his wife Judy who is trained as an RN, NP and PA and currently works with Hospice by the Bay, and their wonderful Australian Shepherd, Cheli whom they rescued in 2012.
His daughter Rachel Anne and her husband Jason reside in Pasadena, California.
He enjoys painting and has had numerous shows, hiking and anything outdoors as well as watching all professional sports and many other things in life, too numerous to mention,
"It has always been special working at CHA where the patient comes first. It is so professionally rewarding to not be hampered by a patient's ability to pay for their medical services and to concentrate on the essence, the best medical care that can be offered".